DVS ARE HAPPY TO ANNOUNCE THE LAUNCH OF THE NEW SUMMER 2018 CATALOGUE!
Over the last three months, DVS have been working very hard in the background to improve many aspects of DVS, including the new catalogue. Our Product and Marketing teams have worked very closely with Hikvision to produce the Summer 2018 Catalogue, to showcase the latest technology on the market.
As always, we thank you for your support and hope that you find everything you need in this the latest DVS catalogue release.
CLICK HERE TO REQUEST YOUR HARD COPY NOW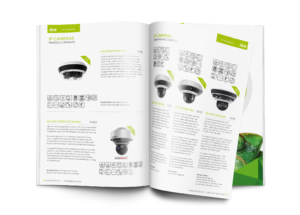 Can't wait for your hard copy?
Download the Catalogue now for a preview of what's on offer:

Speak with your DVS Ltd sales rep for further details on (02920) 455 512 Alternatively, email: sales@dvs.co.uk