Stay one step ahead and keep an eye on business and employees anywhere, any time and from any device.
The market is changing, business owners are struggling to utilize all systems mainly used for just security. While scaling up their business, launching new locations it is becoming increasingly hard to control them, identify and tackle losses. Ivideon is adding value to the existing deployments and new installations providing not only video surveillance as such, but tools to gather important business statistics from all sites accessible from a single login.
Ivideon is a rapidly growing Cloud VSaaS company. Founded in 2010 Ivideon serves all vertical markets. Over 5 million customers from more than 100 countries around the world currently use the service. Ivideon target customer is a large network of small sites with 2-4 cameras per site (SMBs, chains of small stores, franchises, takeaways, sales offices etc).
Ivideon Solutions
Ivideon Analytics
Ivideon Analytics solution combines the existing Ivideon analytical modules into a single dashboard, displaying information on the number of visitors, their gender and age and the presence of face masks. Additionally, this service recognizes regular and new visitors and calculates average visit time, customer conversion, average time for customer conversion and new visitors share, as well as compare data by dates.
Ivideon Bridge
Being a camera agnostic company, Ivideon supports any camera manufacturers (IP, analogue). Transfer your existing installations from on-premise to the Cloud using Ivideon Bridge.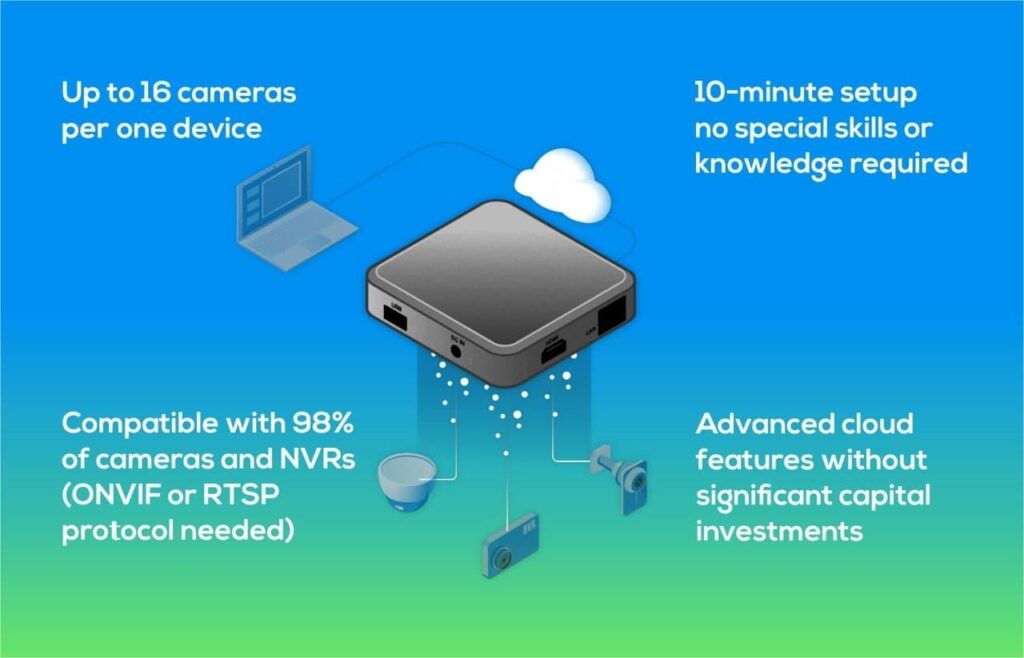 Ivideon Partner Program