Earn While You Learn 💷
Hikvision eLearning platform aims to help security-industry practitioners enhance their professional competence through learning and certification. The platform also provides preliminary training and insights for those who wish to start out in the security industry.
We welcome installers, integrators, engineers, students, and anyone else who is interested in the security industry to use this eLearning platform for training and certification. We will help you manage your training certificates, enhance your resume, and stay ahead of competitors.
You might be thinking, what's so special about Hikvision eLearning platform? Look no further…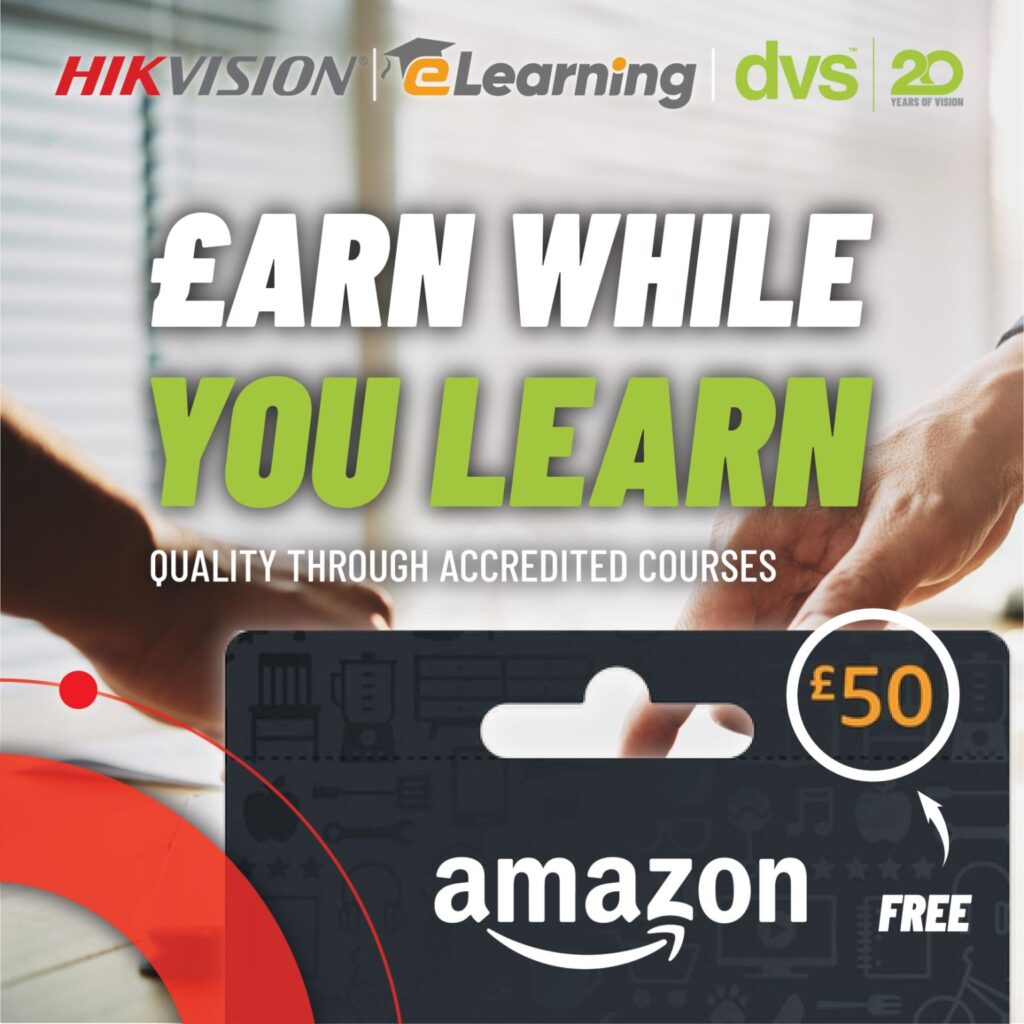 Interested in building your skillset? Join the Delivering Knowledge Academy and register for your £50 Amazon voucher from Hikvision here!
What is Delivering Knowledge?
The Delivering Knowledge Academy was established to provide our customers with an intimate training experience with the goal of familiarising attendees with installing and managing the latest security technology on the market.
Our courses are designed by the award winning DVS Technical Support team and the technology developers themselves. Held online and at the DVS HQ we offer a mixture of theory and hands on practical work. Choose from an existing course or request a bespoke programme, our aim is to deliver knowledge.