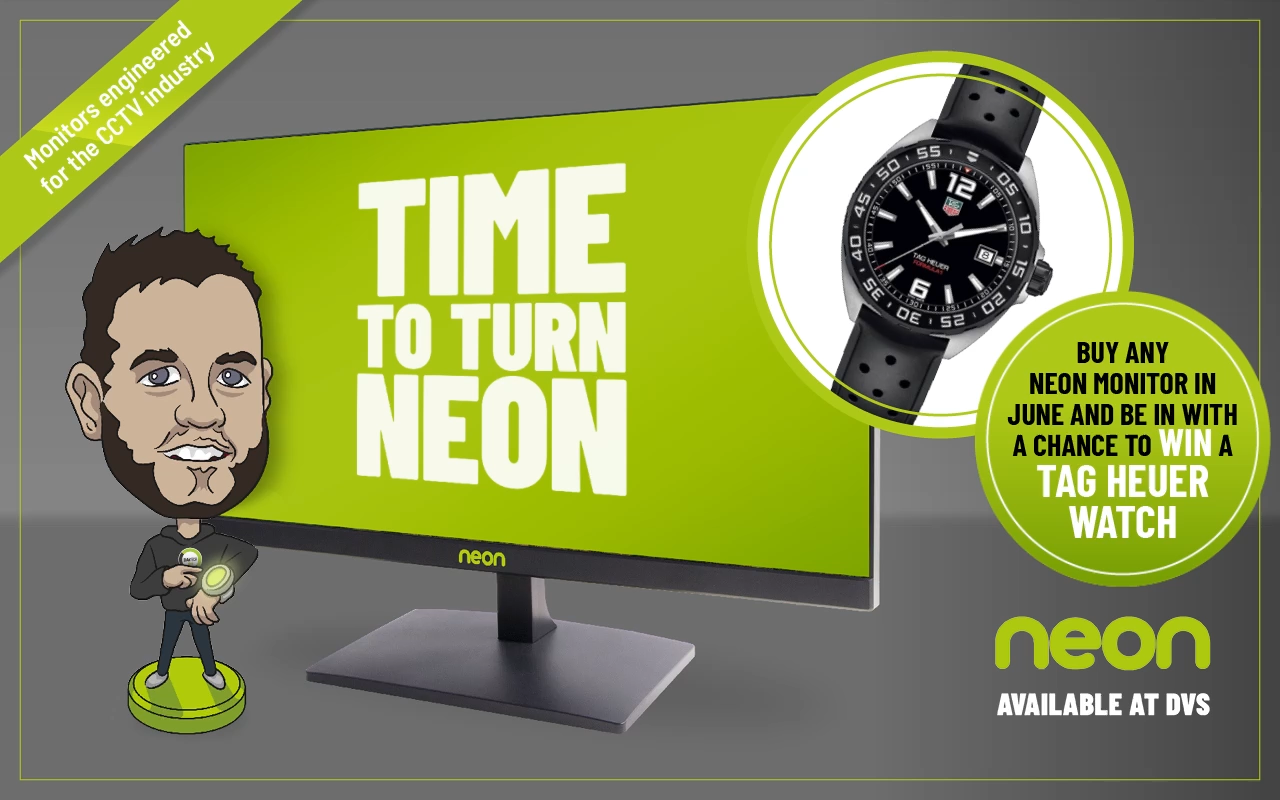 BUY A NEON MONITOR WIN A WATCH…
It really is as simple as that, no catch! Buy an engineered for the CCTV industry NEON Monitor and we'll enter you in to win a Tag Watch worth over £1k.
Prize Draw T&Cs
Orders must be placed between from 1st June – 30th June.
This is limited to 10 entries per company. One NEON monitor purchase equals 1 automatic entry into the draw.
1 x Prize is available. The TAG HEUER FORMULA 1 BLACK RUBBER STRAP 41MM. Click here for further product details.
The competition is only available to Businesses operating in the UK and where the registered office is located in the UK.
Qualifying customers will be entered automatically into the draw which will be held on 4th July 2022. 1 winners will be chosen at random.
The prize be released to the winning customer only after all qualifying invoices have been paid and there are no overdue balances on the account.
Sub-distributors and Resellers are exempt from this competition.
You can manually enter this competition through writing to the DVS head office on letter headed paper providing your interest in entering, company name and address.