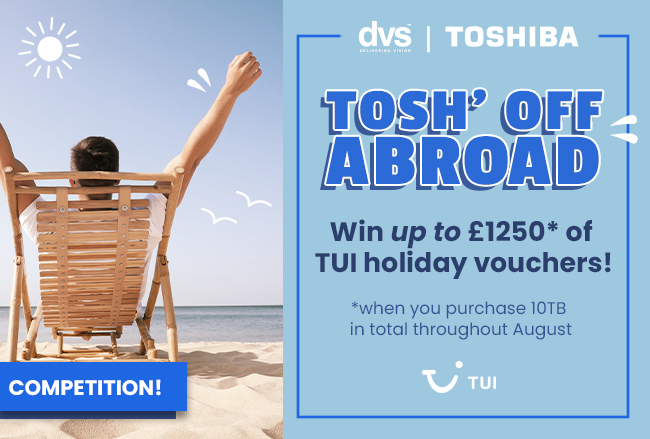 LET US HELP YOU TOSH' OFF ABROAD
Throughout August, be in with the chance to Win up to £1,250 of TUI Holiday Vouchers!
To enter customers must purchase 10TB of Toshiba Hard Drives (including builds) in August. Multiple 10TB purchased will result in multiple entries (to a maximum of 10 entries). There are 3 vouchers up for grabs! T&Cs Apply
1st Prize: £1250 TU Vouchers
2nd Prize: £750 TU Vouchers
3rd Prize: £250 TU Vouchers
Good Luck!
T's & C's apply.
Multiple of 10TB purchases will equate to multiple entries. (10 Max)
The competition is only available to Businesses operating in the UK and where the registered office is located in the UK.
Qualifying customers will be entered automatically into the draw which will be held in September 2023. Winners will be chosen at random.
3 prizes to be won. Prizes will be released to the winning customer only after all qualifying invoices have been paid and there are no overdue balances on the account.