SUPREMA – GLOBAL LEADING PROVIDER OF SECURITY SOLUTIONS!
Welcome to Suprema, the leading provider of biometric solutions that redefine security. With cutting-edge technology, Suprema revolutionised access control, time and attendance, and identity management systems. Biometrics is the future of security, ensuring unparalleled accuracy and convenience. Discover our recent #SUPRINSTALLER comic book campaign, where our hero attempts to bring the Biostation 3 to life (whilst trying to save the world!).
Looking for a solid time management software? Look no further than Timeware, which integrates perfectly with Suprema, empowering businesses with seamless and secure workforce management.
FANCY A FREE ARCADE MACHINE?
Score High with Suprema! Throughout June, grab any Suprema quote to be in with a chance of winning this arcade machine. Talk about having 1-up on the competition! T's & C's apply, ends 30/06.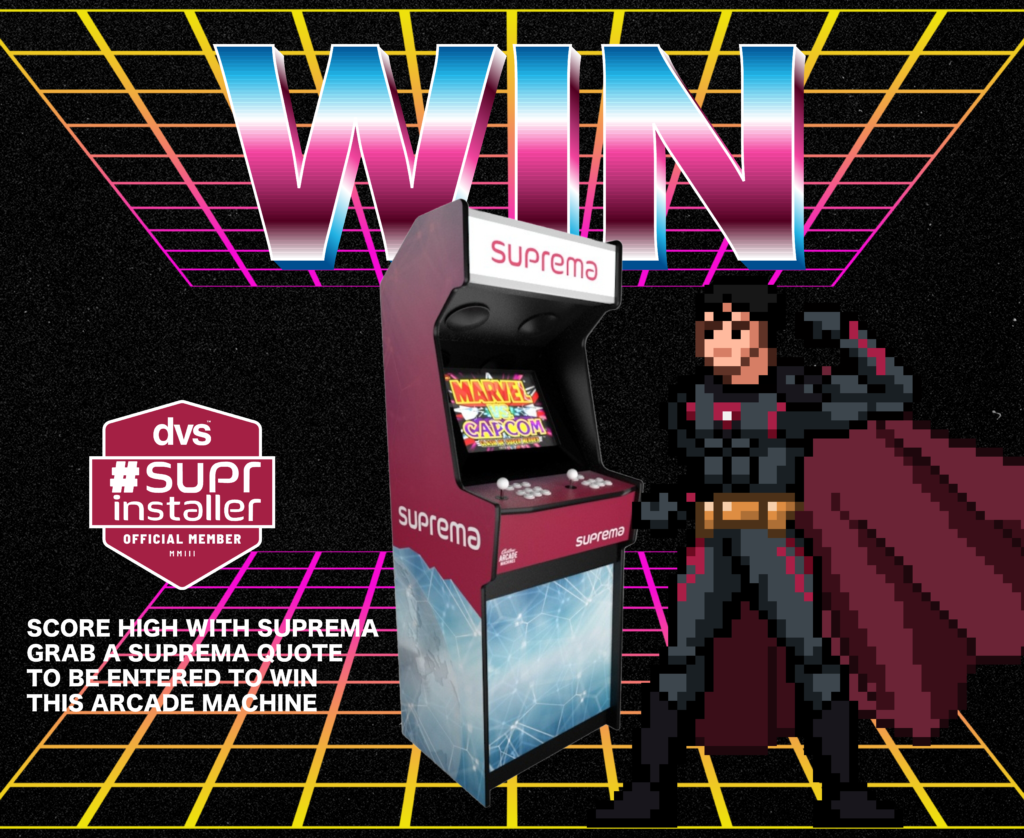 ARCADE MACHINE COMPETITION T'S & C'S
Multiple quotes/purchases will not equate to multiple entries.
The competition is only available to Businesses operating in the UK and where the registered office is located in the UK.
Sub distribution customers are not eligible to enter.
Qualifying customers will be entered automatically into the draw. Winners will be chosen at random in July.
Competition runs from 1st-30th June.
Access Control System 'Per Door' Configuration