Luminite – PIR Detection, Wireless Switching/Alert & IP Connectivity!
Luminite is a well-known brand in the field of Passive Infrared (PIR) detection technology. They specialize in providing high-quality and reliable PIR sensors and control systems for security and surveillance applications. Luminite's PIR sensors are designed to detect motion and movement in a specific area, making them ideal for use in outdoor and indoor security systems.
With a reputation for exceptional performance and durability, Luminite's products are trusted by professionals in the security industry around the world. In addition to PIR sensors, Luminite also offers a range of other security and surveillance products, including wireless transmitters and receivers, CCTV systems, and remote control systems. These products are designed to work together seamlessly, providing users with a complete and integrated security solution.
Luminite has a strong distribution connection with DVS. DVS  is an authorized distributor of Luminite products and supplies their range of PIR sensors, wireless transmitters and receivers, and other security products to a network of installers and integrators across the UK. This partnership allows Luminite to reach a wider audience and provide customers with the support they need to install and maintain their security systems. Get in touch with your sales rep for more information on Luminite!
GET ANY LUMINITE QUOTE IN APRIL TO WIN £100 IN AMAZON VOUCHERS!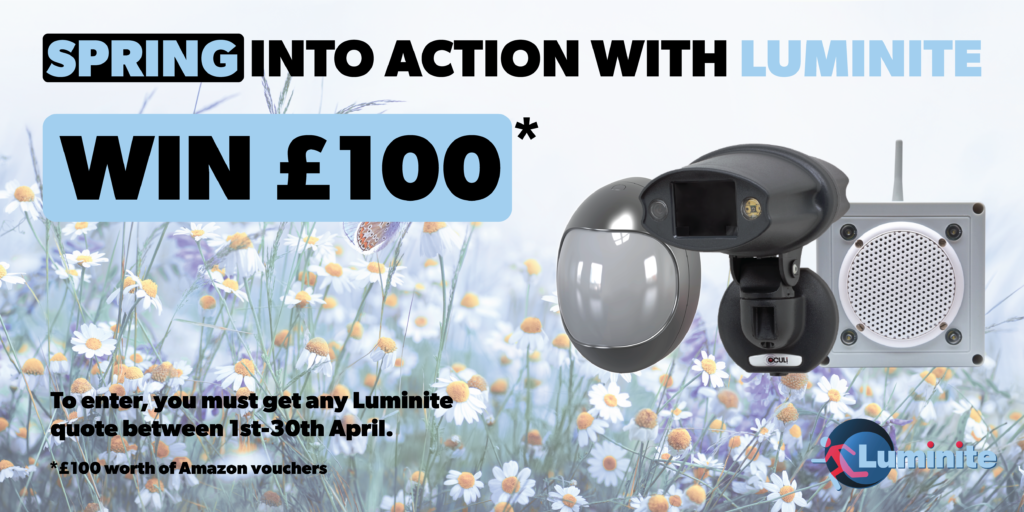 VOUCHER COMPETITION T'S & C'S
Multiple quotes/purchases will not equate to multiple entries.
The competition is only available to Businesses operating in the UK and where the registered office is located in the UK.
Sub distribution customers are not eligible to enter.
Qualifying customers will be entered automatically into the draw. Winners will be chosen at random in May.
SHOP THE PRODUCT RANGE