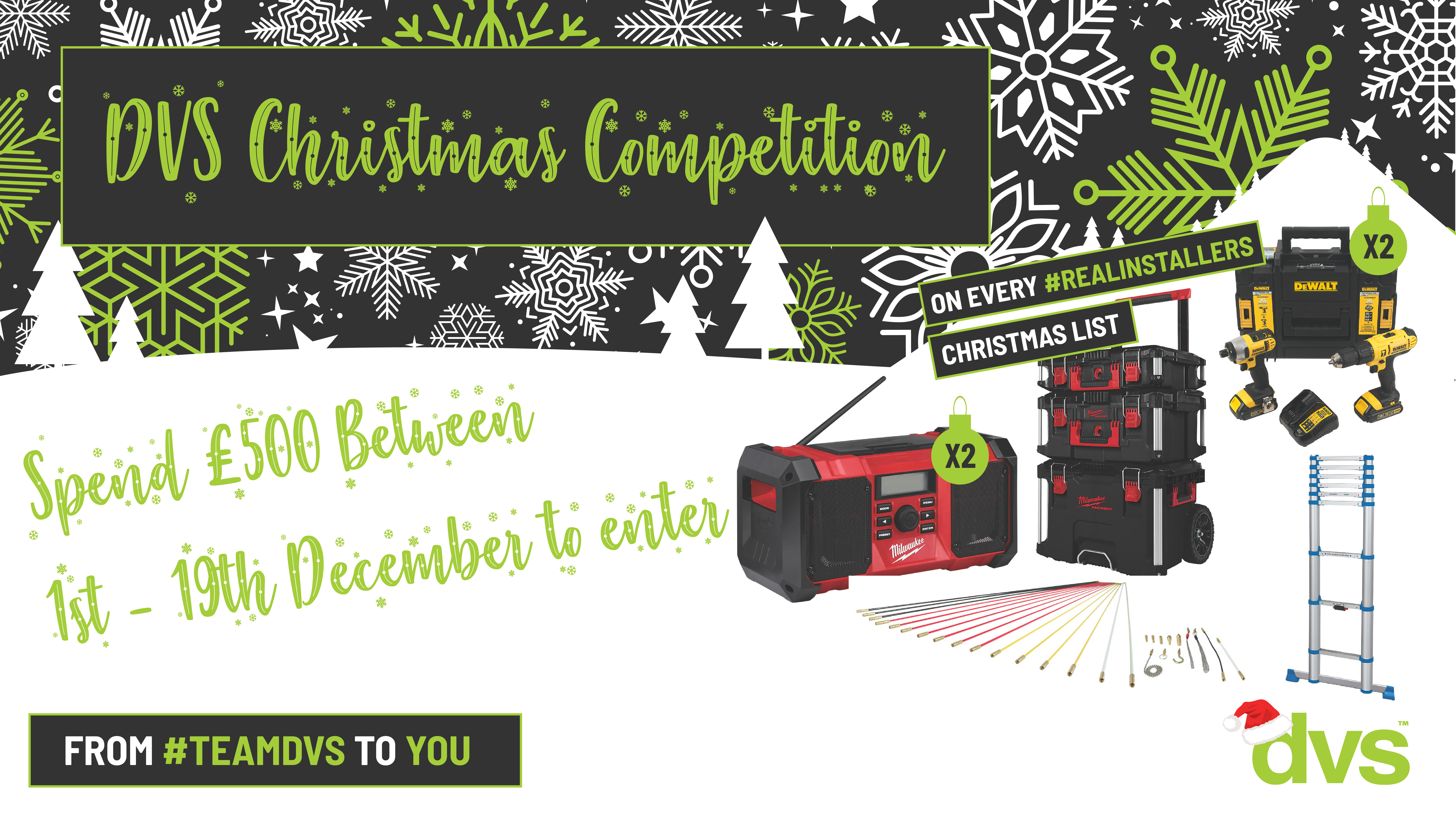 WELCOME TO THE #REALINSTALLERS CHRISTMAS COMPETITION
With Christmas being the season of goodwill, we have decided to give our customers the chance to win some installer goodies.
We would just like to thank our customers for their loyal business throughout 2019 and look forward to working with everyone again in 2020!
On Every #REALINSTALLERS Christmas List!
Prizes Include:
2 x Dewalt Twin Drill Set
2 x Milwaukee DAB Cordless Radio
Milwaukee Storage Unit
Telescopic Ladder
Cable Rod 28pcs Set
How to enter?
For the Real Installer giveaway, customers must spend over a total of £500 between 1st – 19th  December 2019 to be automatically entered into the prize draw. Winners will be announced on the 3rd of January 2020 (T&Cs apply).
The £500 (ex VAT) total will be calculated from Invoices raised between 8:30am on the 1st December to 5.30pm on the 19th December 2019, less any credits relating to purchases from the same period.
This is limited to one entry per company. Once the £500 threshold is reached the company will automatically be entered into the draw, multiple £500 spends will not equate to multiple entries.
The competition is only available to Businesses operating in the UK and where the registered office is located in the UK.
Qualifying customers will be entered automatically into the draw which will be held on 3rd January 2020 . 7 winners will be chosen at random.
Prizes will be released to the winning customer only after all qualifying invoices have been paid and there are no overdue balances on the account.
You can manually enter this competition through writing to the DVS head office on letter headed paper providing your interest in entering, company name and address.