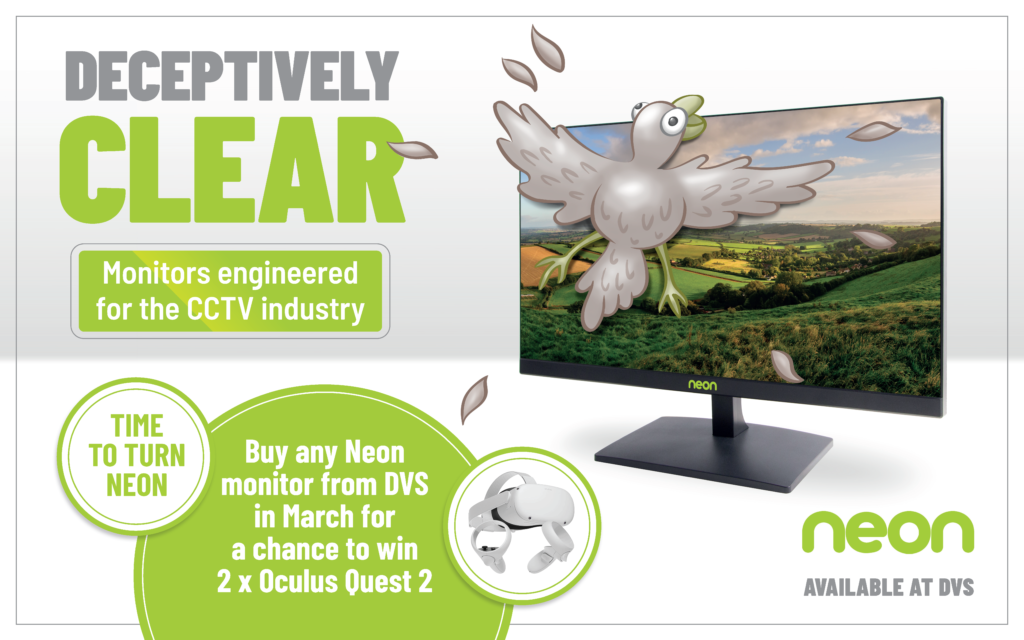 TIME TO TURN NEON!
How to win?
Simply order a Neon monitor between the 1st March – 31st March and your name will be entered into a prize draw, which will be announced on the 4th of April 2022 (T&C's apply).  The full list of Neon monitors can be found here –
https://www.dvs.co.uk/product_categories/neon-monitors-monitors/
Prize Draw T&C's
Orders will be valid from 1st March – 31st March.

This is limited to one entry per company. Once a Neon monitor has been purchased the company will automatically be entered into the draw, multiple monitor spends will not equate to multiple entries.

2 prizes are available. 2 x OCULUS QUEST 2

The competition is only available to Businesses operating in the UK and where the registered office is located in the UK.

Qualifying customers will be entered automatically into the draw which will be held on 4th April 2022. 2 winners will be chosen at random.

The Voucher will be released to the winning customer only after all qualifying invoices have been paid and there are no overdue balances on the account.

You can manually enter this competition through writing to the DVS head office on letter headed paper providing your interest in entering, company name and address.