From Reactive to Proactive Perimeter Protection with Hikvision Turbo HD PIR Cameras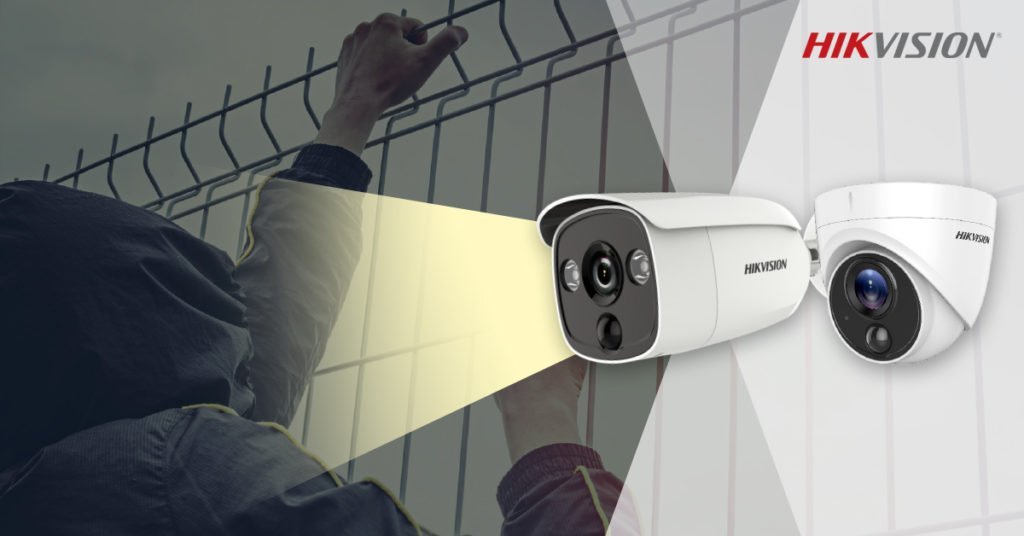 From towers and moats to modern walls and wire mesh, physical perimeter fortifications have been around for millennia. Today's technology brings us various types of electronic perimeter protection systems, mainly detecting or possibly preventing would-be intruders from crossing over into protected areas.
Now, most traditional perimeter protection systems use active infrared detection. However, this type of detection method falls short in stability and reliability. Just before an intrusion happens, or while it is happening, traditional IR cannot make accurate predictions, and, lacking video data, it can be rather difficult to locate key alarm points. Furthermore, terrain, environment, and other factors often cause underreporting, false alarms, or other inaccurate results.
In order to resolve these problems, Hikvision's Turbo HD Passive Infrared (PIR) Camera uses advanced video surveillance technologies to improve alarm accuracy and prevent intrusions. As a result, perimeter protection jumps to a whole new level for residential areas, around factories, warehouses, schools and other settings.
The most striking features of this camera are the rapid response rate and alarm accuracy when suspicious people cross established perimeters.
The camera has a built-in PIR detector that captures infrared light given off by human bodies and distinguishes it from other visual "noise." It can be equipped with Hikvision's Turbo HD K series DVR's motion detection to filter false alarms caused by moving targets without human body IR emission. This way, filtering false alarms reduces storage space and costs, and it also means more efficient post-event footage search.
In addition, the camera features a strong and immediate deterrent by producing a flashing white strobe light that serves as a warning signal to stop intruders. And with ultra low-light technology, the white light serves as supplemental lighting, enabling the camera to capture clear images of suspects as evidence when the alarm is triggered, even in extremely dark environments.
Hikvision's Turbo HD PIR Camera can be used with the Hikvision's Turbo HD K-Series DVRs for perimeter protection, with both the intrusion warning function and its ability to keep an eye on monitoring areas in real-time with front end devices. When an intrusion occurs, it can issue a warning immediately and notify security personnel to go right to the scene. In some cases, intruders will be deterred and leave – thus crime can be prevented, not just detected.
The camera can support a broad range of perimeter protection and security system processes for pre-warning, warning in process, and evidence collection after an event. It has truly improved monitoring functions, surpassing the traditional "post-event investigation" approach, and helps changing perimeter protection from passive monitoring to active deterrence, protecting people and assets.