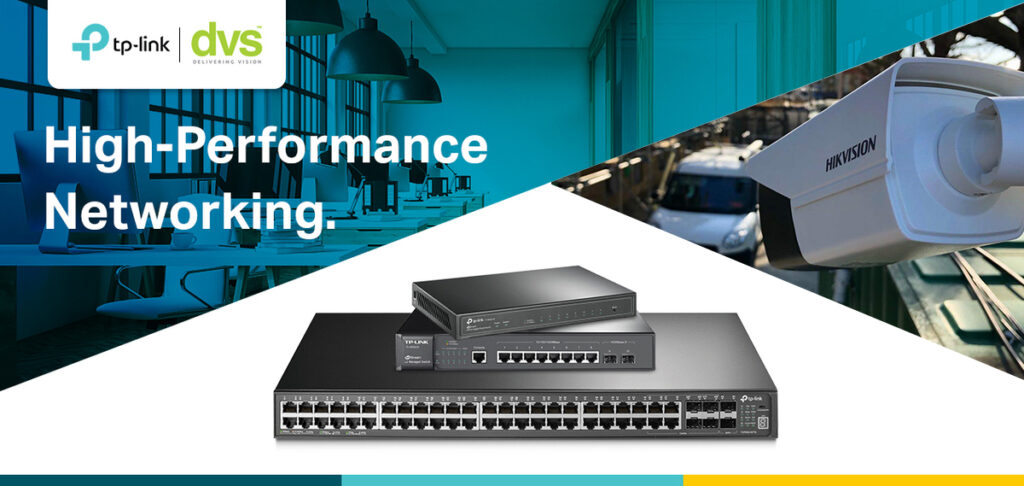 DVS, a leading UK distributor of surveillance and security products and TP-Link®, a leading global provider of consumer and business networking products today announce a new partnership across the UK. Together, the two companies will deliver TP-Link's complete range of feature-rich networking solutions to DVS' growing network of business and smart home customers.
A longstanding leader in security and surveillance distribution, DVS will support the provision of TP-Link business-class Managed, Smart and Unmanaged switches and PoE switches, offering trade security customers a full-featured range at excellent value for money. DVS customers will benefit from TP-Link's manufacturers warranty, pre and post-sales support based in the UK and Network Site Surveys that help end-users choose the right solution for their needs, at the best possible price.
The partnership also marks DVS' debut in the home networking and consumer IoT market. With customer markets growing into the smart home sector, DVS will roll out TP-Link's range of devices built for the smart home, including plugs and bulbs, with more IoT devices to be added. This complete range of devices will give its customer the ability to control their smart home simply and reliably from one provider and a single app.
With many devices now competing for Wi-Fi connection the company has also added TP-Link's Deco Wi-Fi Routers and Wireless Range Extender packages to its portfolio. By extending its reach into the smart home with next-generation Wi-Fi devices, DVS is able to deliver a full suite of TP-Link products, providing a complete end-to-end solution that truly powers the modern technology needs of its customers.
Commenting on the partnership, Will Liu, Managing Director at TP-Link UK said: "DVS represent the best in security and surveillance distribution across the UK and this partnership allows us to display the power of TP-Link products to its growing customer network of businesses and consumers. Together, our best-in-class business networking range and support will be delivered directly to the trade security market, as we support DVS' entrance into the smart home market with an array of consumer-led devices. We are looking forward to an exciting and successful partnership."
For more information and the full product range, click on the image below: