Looking to upgrade your existing surveillance camera system from analogue to IP cameras
….and without re-cabling?
Veracity's simple to install and proven HIGHWIRE Powerstar products deliver high-speed Ethernet and reliable power delivery at long range over legacy coaxial cable. DVS offer Veracity's full range of POE-over-Coax adaptors for single, dual, four, eight and multi-channel applications.

10% price discount also available on appropriate Veracity power supply units when ordered together with HIGHWIRE Powerstar Base 8 units during this time-limited price offer period. Choose from the following compatible PSUs:
• VPSU-57V-800-UK, 800mA (40W max) power supply
• VPSU-57V-1500-UK, 1500mA (80W max) power supply
• VPSU-57V-1U-UK, 8,800mA (400W max) power supply
Specifically designed as an easy to install and cost-effective solution to provide Ethernet and POE to multiple IP cameras and devices over existing coax, the HIGHWIRE Powerstar Base 8 (product code: VHW-HWPS-B8) integrates eight HIGHWIRE channels and a gigabit switch into a single unit and enables rack-mounting of up to four units in 1U, giving 32 channels in a single 1U, with space for an optional 1U power supply and up to 25W POE per channel.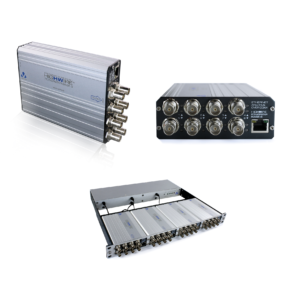 8 channels per Base unit, up to 32 channels in 1U
Full duplex 100Base-TX performance on each coax link
Gigabit uplink port with fibre option via SFP socket
Only 1 main switch port required per 8 channels
POE or POE Plus per channel, on all channels
Up to 300m on RG59, 400m on RG6, 500m on RG11
Automatic configuration for simple installation